---
This shop has been compensated by Collective Bias, Inc. and its advertiser. All opinions are mine alone. #PurinaMysteries #CollectiveBias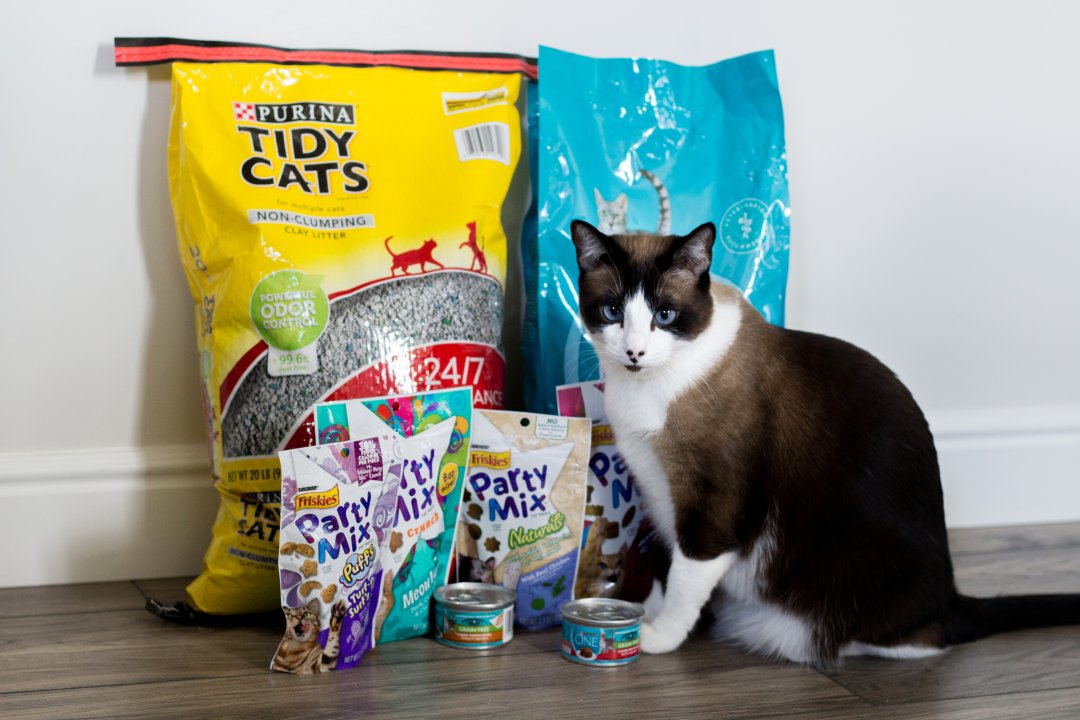 Click image to shop the products.
Every animal we have had in our family has been a rescue. We have had three family cats adopt us, and four that we have rescued from a shelter. I love the adopt don't shop antic. There are so many homeless animals that need to be loved and adopted. Why pay thousands of dollars for an animal to be bred when you can just adopt a loving pet that can love you just as much if not more?
Our rescue pets have brought so much joy into our lives. They love on a different level. Rescues are so grateful to be in a loving home and have a warm bed to sleep in every night. I cannot express how important it is to adopt these amazing pets. They will love you like no other pet can.
Our Rescues
We rescued one of our cats, Mushu, from a facebook post. He was being given away way to early and he wouldn't survive that young in a pound. I rushed to save him before he was surrendered . For the first while I was worried we were going to loose him. He would not eat food, or drink water. I did my research and discovered Petsmart sold Cat Milk for kittens like Mushu. Honestly, I feel like that saved his life. He is such a funny cat and I am so grateful I was able to rescue him and provide a loving home for him. Every time he hears me open the treat drawer he comes running from wherever he is just for treats. He meows as loud and as long as he needs to, until he gets what he wants. I love that Purina offers a wide variety of treats, litter and food so I can get Mushu whatever he wants without having to guess what he needs. He loves the Purina® Friskies® Party Mix. In just about every flavor.
Trinity was an adopted cat from a family member. I fell in love with her from the moment I met her. She loved to lay under my neck as a kitten and sleep with her nose in my ear. Trinity has three little freckles are her nose that are the reason for her namesake. She is such a loving cat. We know if we have a bad day she will be there to comfort us and just cuddle. I just love her personality and how she loves to lay on our laps and just cuddle our problems away.
$10 Gift Card for every $40 you spend.
During the month of June you can get a $10 gift card for every $40 you spend any of the  Purina products at Petsmart. You can redeem your gift cards here.  The cool thing about this is you can redeem multiple receipts for the month of June so shop away! Redemption's are available up until 7/9/17. Just type in your basic information and you will receive a physical gift card in 4-8 weeks. Upon completion you will get a confirmation email confirming your information is correct and that your receipt has been received. We are always buying huge amounts of treats for our cats so this will be quite helpful for that!
They both stole my heart with how they act and treat my daughter. Both these cats love and took to her like she was one of their own. They play with her, they are gentle when she may get a little more rough than they like. I would love to hear any stories you have of how your pets stole your heart. Use the hastag #PurinaMysteries to share all your touching stories.
Why Adopt?
I love that when I adopt a cat I know that I am giving a home to a cat that needed one. We just didn't breed one into the world. I love rescue cats because they just love on a deeper level. It isn't something that can be described, just the feeling you get when you see them rest their head in comfort for the first time in probably ever.
See how others show their love for their pets here.
We found all of our Purina products and more at our local PetSmart.
Don't forget if you spend $40 or more you get a $10 coupon on any Purina products.